You've probably seen the slogan "See Rock City" painted on the rooftops or sides of barns on highways throughout many parts of the U.S. It's a long standing tourist slogan ever since the opening of Chattanooga's Rock City Gardens in 1932. Because advertising in those days was difficult, they hired a sign painter to travel the nation's highways and offer to paint a farmer's barn in exchange for letting him paint three simple words: "See Rock City." These distinctive black-and-white signs appeared as far north as Michigan and as far west as Texas.
What Is Rock City?
But, what exactly is Rock City? As a native Tennessean, even I couldn't really answer that question and neither could Amanda. So, we packed up our families during the waning days of summer break, piled into Amanda's van, and drove two hours south to finally "See Rock City." As it turns out, it was a favorite event for the kids and got the "thumbs up" from everyone. But even after visiting, it's still difficult to describe what it is exactly.
Imagine a commercialized trail built into existing natural rock formations found on the side of a mountain with various scenic points along the way. The Rock City website describes it: "Created by God and enhanced by man, Rock City is a unique geological and botanical wonder. Located on the precipices of Lookout Mountain, this scenic, natural attraction offers people of all ages an opportunity to experience enchanting beauty as they adventure along a nature trail."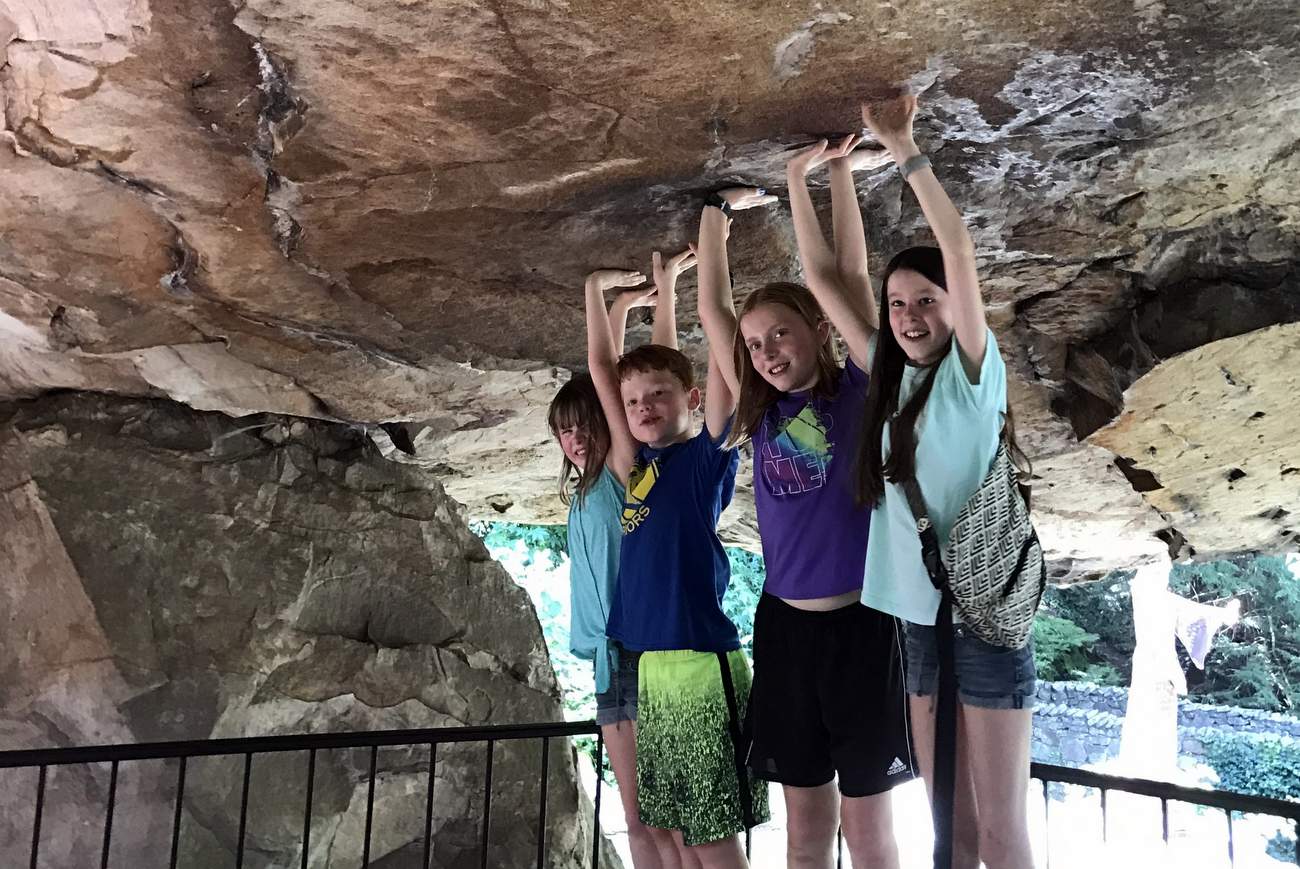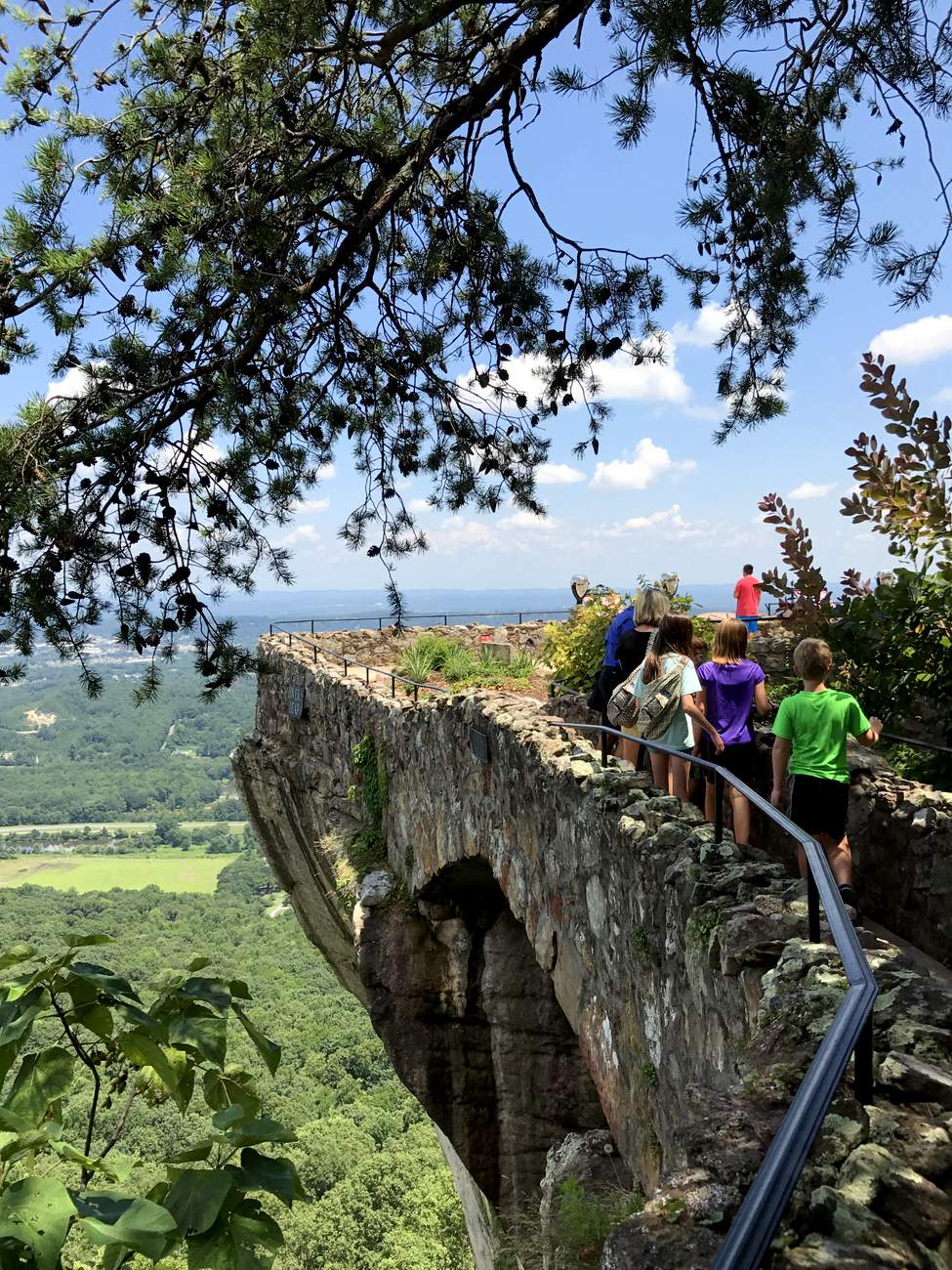 The Highlights
The views are indeed fantastic, and on a clear day they claim you can view 7 states from the lookout point (but we have our doubts about Kentucky which is 120 miles away). As you continue on the trail, you'll get to squeeze between boulders at "Fat Man's Squeeze", cross a suspension bridge, look for deer, and view waterfalls.
It is indeed a bit kitschy with its hidden gnomes scattered throughout and a journey-ending fairy tale garden located in a "cavern" lit by black light (I admit we enjoyed it too). But what Rock City does offer is lots of fun for all in an outdoor environment with plenty to see and experience. All in all, a fun and worthwhile experience. You too should "See Rock City."
Check out our simply awesome free Chattanooga itinerary. It has everything you need to plan your next family vacation. The best lodging, activities, and restaurants in downtown Chattanooga.